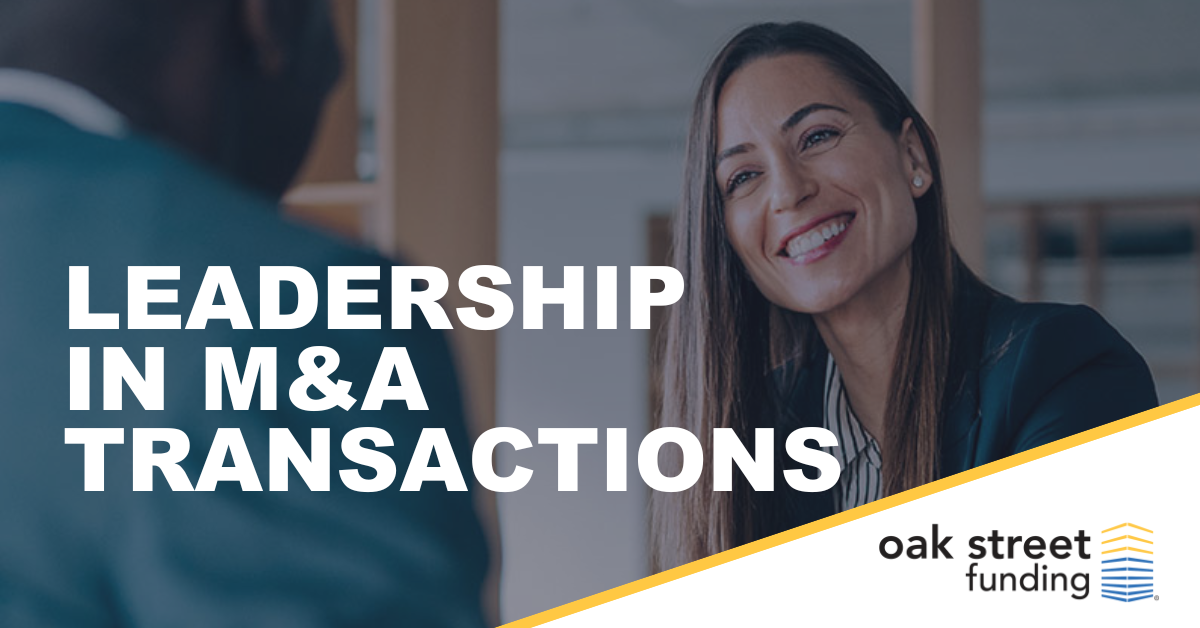 Much has been written about the importance of a well-orchestrated integration of businesses, but one issue that can never get too much attention is the importance of leadership in M&A transactions. While every merger or acquisition transaction involves unique sets of companies and circumstances, successful combinations are usually the result of having leaders capable of guiding both organizations through every step of the integration process.
However, few organizations employ a manager focused solely on the challenges associated with such transactions. Most of the time, top management will identify a trusted lieutenant and charge them with taking the lead role. Often, that manager will be forced to step well beyond their comfort zone to oversee every aspect of a process with the potential to propel the combined organization to new levels of success … or create long-term damage to its finances and reputation.
What makes a successful M&A leader?
Mergers and acquisitions can be career-changing events for those who lead the integration. For some people, these transactions create a series of stages where they have the opportunity to perform and impress top management. However, other leaders find the intensity and uncertainty of mergers and acquisitions daunting, so they're less likely to succeed. What characteristics should you look for in the individuals who are to guide the business through the transaction?
They know the business.

Great integration leaders have a deep understanding of the company and its vision. They know the team and who to turn to when things need to happen. In turn, the team respects them and listens when they speak. They grasp the key elements of the organization's finances and have a working knowledge of where dollars come from and where they go. Finally, they have a solid understanding of how the business fits into the marketplace and the competitive landscape.
They can decide.

Life moves pretty fast, as Ferris Bueller warned us. Mergers and acquisitions typically involve accelerated timelines, so leaders usually lack the luxury of long reflections over options. Decisions need to be made yesterday, and they need to be the right decisions, even when there's little insight and information available. If top management doesn't have complete trust in their decisions, they will struggle to meet integration deadlines and benefits.
High up and down to earth.

The best integration leaders can simultaneously see from 30,000 feet and ground level. They grasp the big picture without missing out on the details, so they can take steps contributing to the transaction's strategic goals. When some key element changes, they immediately understand its effects across the organization and the proposed deal.
Growth mindset.

Leaders with a growth mindset see the benefits a merger or acquisition will bring to the organization. They are focused on growth and are able to relay their vision to others in the organization. Their vision inspires others to unite with the common goal of growing the business.
Effective influencers.

Having a vision and successfully acting upon it isn't enough. Providing leadership in M&A transactions demands being able to communicate with and influence stakeholders at every level, from line employees to the Board of Directors to potential capital sources. It requires enough integrity to earn respect from all parties and to treat that respect as an honor. Communication skills, strong emotional intelligence, and trust are critical.



M&A leadership is no accident
Mergers and acquisitions are historic moments for companies and carry significantly higher levels of risk than day-to-day business. Yet few businesses have someone on staff with experience in integrating two organizations … from working out the operational duties to earning the buy-in of all affected parties. The price of failure is unacceptable.
If a business anticipates the potential for M&A activity is in its future, it should begin to identify and develop the individual or individuals best suited for this type of challenge. Perform thorough evaluations, identify gaps in knowledge or experience, and create opportunities for improvement. For one potential leader, it may involve paying them to complete an executive MBA program. For another, it might take assigning them to head up a smaller, less-crucial special project to see how well they do.
Merger and acquisition transactions are usually quite costly. Making a substantially smaller investment in preparing leaders for the roles they'll be expected to play can dramatically improve the likelihood that your organization will achieve its desired goals.
---
By clicking on a third-party link, you acknowledge you are leaving oakstreetfunding.com. Oak Street Funding is not responsible for the content or security of any linked web page.
Disclaimer: Please note, Oak Street Funding does not provide legal or tax advice. This blog is for informational purposes only. It is not a statement of fact or recommendation, does not constitute an offer for a loan, professional or legal or tax advice or legal opinion and should not be used as a substitute for obtaining valuation services or professional, legal or tax advice.