From the Desk of Rick Dennen: Navigating Today's Turbulent Banking Environment
April 13, 2023 •Oak Street Funding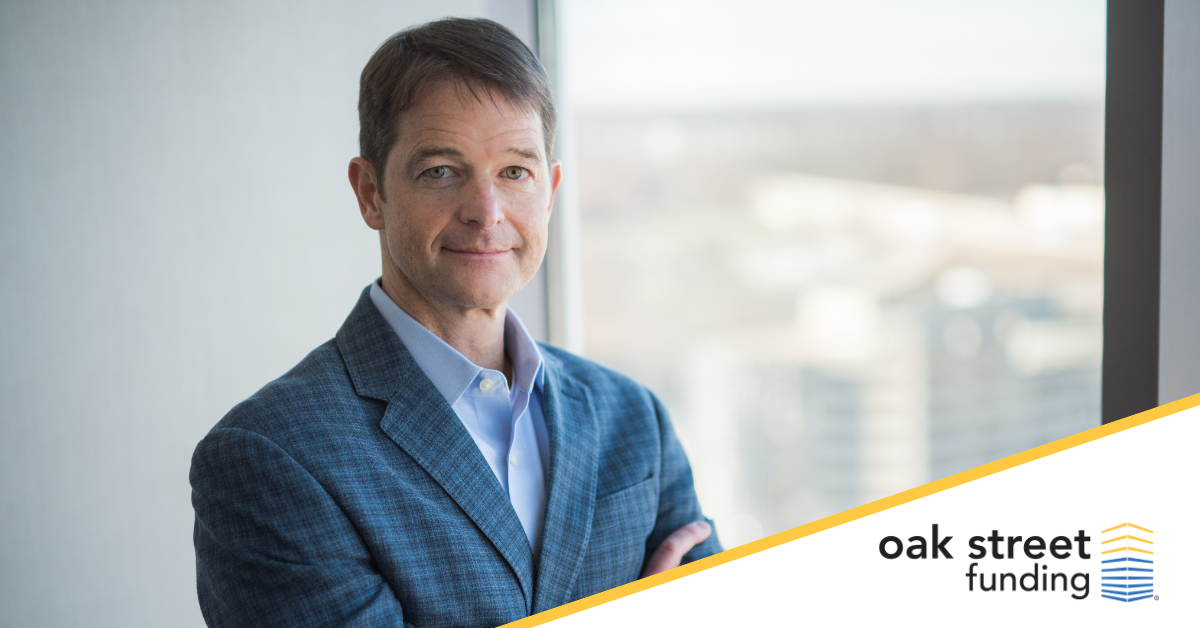 April 13, 2023 — In light of recent announcements and news coverage of bank failures and those "on the bubble" of potentially failing, business owners may be wondering how best to assess the financial stability of their current or prospective lending partners.
For the past twenty years as CEO of Oak Street Funding, I've witnessed many market fluctuations, actually growing my business using debt and equity during these situations, including the 2008 financial crisis. What I have learned over the years, which is especially relevant during today's turbulent banking environment, is how critical consistency and continuity are to the success of financial institutions and, in-turn, their customers. Clients expect their financial partner to provide reliable capital and services, even in the face of unexpected circumstances or challenges. Here are three characteristics to look for in a financial partner that may indicate their ability to maintain continuity.
A Diversified Portfolio
A diversified portfolio is essential because it allows financial institutions to spread their risk across multiple asset classes, reducing the potential impact of any one asset class's downturn. Investments by your financial partner in markets that temporarily result in strong returns might signal they are chasing the latest business fad and not prudently leveraging their capital. Talk with your financial partners about their portfolios and research their performance metrics to determine if they are effectively managing risk.
High Liquidity and Borrowing Capacity
Liquidity and borrowing capacity are critical indicators of a financial institution's strength and stability. With a larger cushion of liquid assets, financial institutions can better manage risk and cover their obligations in the event of a crisis. A key metric to look for when choosing a financial partner is their capital to assets ratio. Look for a financial partner with a higher-than-average capital to asset ratio (national average is 8.62%) and a strong borrowing capacity.
Relationship-based, Long-term Support
A financial partner, such as a portfolio lender, who is committed to a long-term relationship and servicing support can help businesses navigate these market challenges. Portfolio lenders place a high value on relationships and typically have a long-term perspective. As a result, they tend to offer more supportive lending practices that prioritize the success of their customers over the lender's short-term interests. Additionally, they typically have more flexibility in their lending decisions. This means they should be able to react more quickly to changes in the market and continue to lend in times when other lenders may pull back.
As we look towards what might be more potential turbulence throughout the remainder of this year, it's critical to keep key indicators in mind when working with, or navigating to find, a financial partner. Based on my experience, consistency and continuity are paramount. A diversified portfolio, strong liquidity and borrowing capacity, and long-term relationship-based support are all critical indicators of a financial institution's strength and long-term stability.
---
About Oak Street Funding
Indianapolis-based Oak Street Funding, a First Financial Bank company, provides customized financial solutions for businesses in various industry sectors and third-party loan servicing for financial institutions. Oak Street Funding incorporates industry knowledge, easy-to-use technology and exceptional employees to deliver top-quality service and capital products to niche businesses nationwide. With in-house sales, underwriting, and servicing teams, and direct access to the CEO and executive team, Oak Street Funding is well-positioned to meet lending needs of borrowers in all stages of the business life cycle.
Media Contact:
Rae Hostetler
Hostetler Public Relations
Representing Oak Street Funding
317-733-8700
Rae@HostetlerPR.com