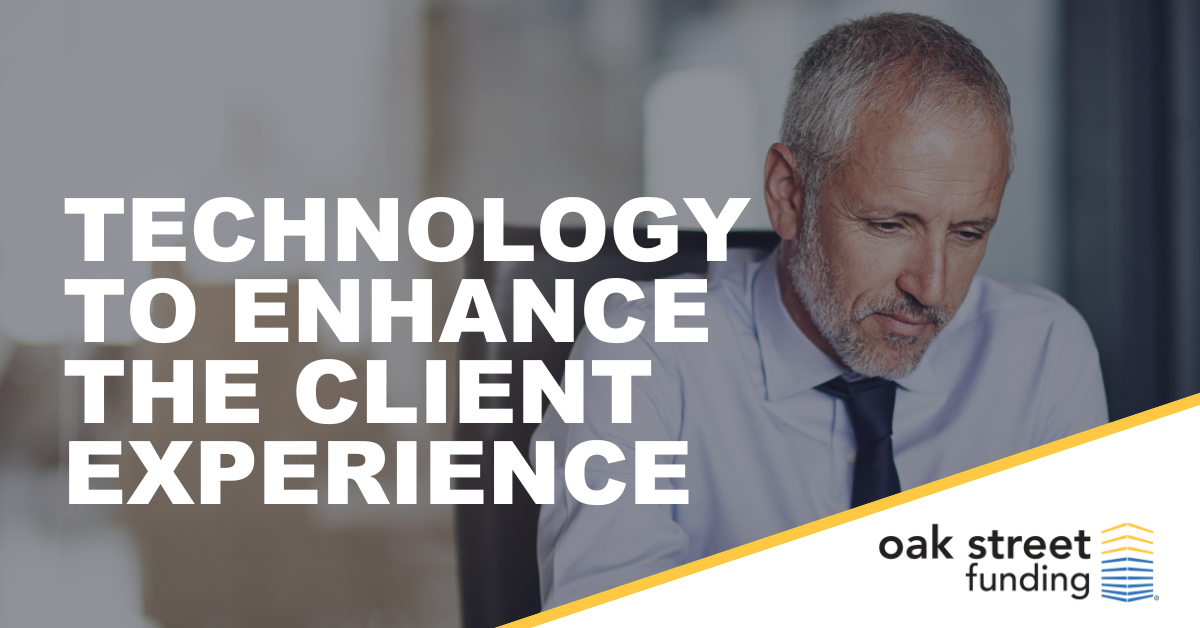 Using technology to enhance the client experience is an excellent strategy for growing your client base and keeping existing clients happier, so they stick around longer.
That's especially true today, as consumers' expectations for service continue to increase. One consumer study reported that 67 percent of people claim they've raised their standards for what they consider good experiences to the highest level ever. That's no surprise in an era in which we can use our phones to instantly summon a car and driver, a gourmet meal, or a bag of cat food.
You may not think of your industry as a retail business, but the people you serve expect to be treated as well as they are in other facets of their lives. That demands a stronger commitment to service on the part of your team, and more often than not, it requires the use of today's innovative digital technologies.
Clients have more choices
Think about ordering your groceries online or requesting an Uber® to take you to the airport. Those are examples of service-focused technologies that weren't readily available a decade ago, but that have since become a part of our daily lives.
Rest assured that there are people in your industry who are studying what consumers don't like about doing business with companies like yours and are figuring out ways to simplify processes and improve services. A decade ago, your only competition may have been the business on the other side of town. Today, you may find yourself competing with start-ups based around the globe.
The key to keeping your clients satisfied and your business viable is to understand the realities of your marketplace and your competition. That's true even in an industry that has long been dependent upon personal relationships with clients. Your clients may like and trust you, but that's no longer enough to keep them from switching to someone who makes their lives easier. Take note of the tips below to ensure your technology enhances your clients' experience.
1. Strategy, not channels
You'll find plenty of articles on the web whose authors claim the secret to success is a particular technology or a certain app but staying relevant in the current age isn't quite that simple or straightforward. Deploying specific technologies can help, but you need to begin by examining how your clients want to be served and what you can do to meet those preferences. If you can create -- and then leverage – a CX (customer experience) strategy, you'll be able to enhance the value customers see in your services and make them less likely to move to a competitor.
2. Relationships are critical
Some people are very brand focused, but most prefer to do business with other people, not companies. The most successful business owners understand that concept, so they get to know their prospects and customers, treat them like the individuals they are, and demonstrate a genuine interest in addressing their needs and challenges. The key to keeping those client relationships healthy is good communication.
How do you know which technology channels will appeal most to your clients? The best way to find out is to ask them! Perhaps they'd prefer an app that allows them to access key information about their account. Maybe they want to be able to text questions and information to your team. They might get frustrated by waiting on hold or being forced to leave messages, so the answer might be an automated callback system that immediately returns their call when one of your team members becomes available.
3. Make it personal
Nobody wants to be viewed as just another customer, or -- even worse -- an account number. You're a unique individual and so are every one of your clients. Assuming everyone wants to be treated the same way will leave a large share of your clients feeling unappreciated.
A better way to enhance your clients' experience is by fine-tuning your marketing efforts. Match messages and offers to the clients who are most likely to benefit from them. If a new product or service appeals only to clients in their 50s and 60s, promoting it to those in their 20s and 30s may annoy them and lead them to believe you really don't know them.
4. Keep it quick
Sometimes, technology can get in the way of enhanced client experiences, such as when an online management system forces clients to go through multiple steps and screens to perform what should be a simple task. Simplifying interfaces and processes not only makes clients happier, but it can also save you time because those clients will be able to perform basic tasks that previously fell to your staff.
5. Keep educating
Many people are slow to make changes, especially when they're comfortable with traditional approaches. Clients may not jump to adopt the new technology you've deployed. By reminding them about it and providing practical examples of how it will help them, you'll overcome their hesitation.
6. Be open to change
Have you ever used a website with a chatbot to get an answer to a question? You may not enjoy that type of interaction, but if your clients do, it will be beneficial to invest in it. Choose your technology channels not by what you prefer, but by what appeals to your clients. They will appreciate the efforts you make to enhance their experience with your business and be less likely to leave you for a competitor.
---
Disclaimer: Please note, Oak Street Funding does not provide legal or tax advice. This blog is for informational purposes only. It is not a statement of fact or recommendation, does not constitute an offer for a loan, professional or legal or tax advice or legal opinion and should not be used as a substitute for obtaining valuation services or professional, legal or tax advice.