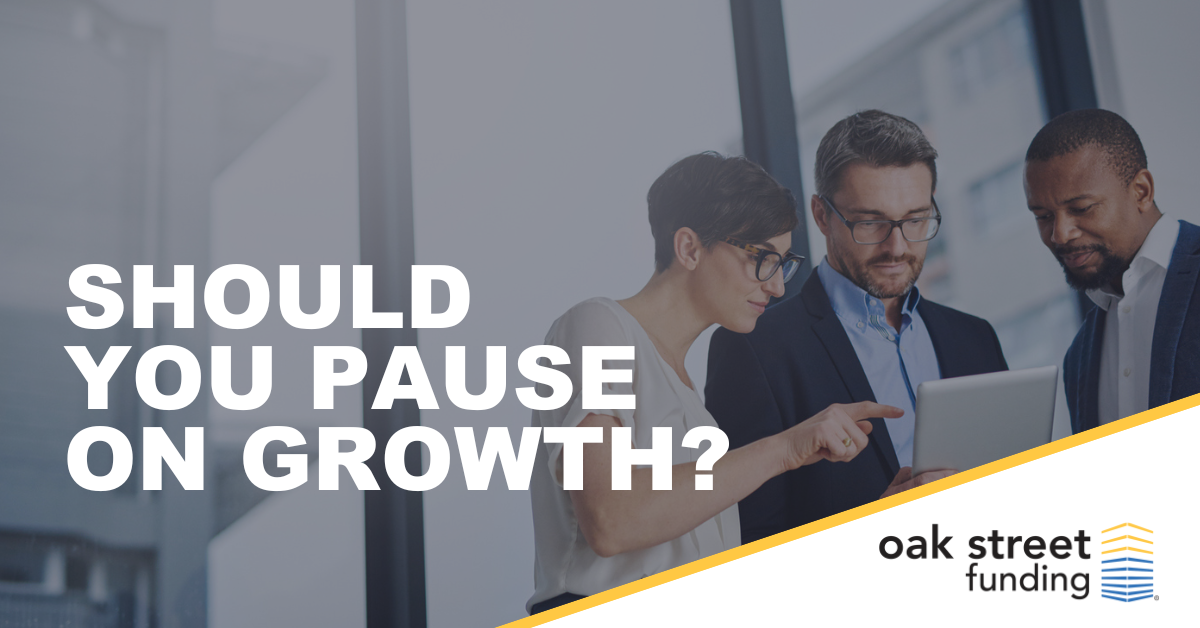 After the July 26 meeting, the Federal Reserve announced an increase of 25 basis points to a target range of 5.25% to 5.5%. The FED has raised rates four times this year as shown below:
February – rates increased 25 basis points
March – rates increased 25 basis points
May – rates increased 25 basis points
June – rates held
July – rates increased 25 basis points
September – rates held
These rising rates have caused some business owners to rethink their plans to finance an acquisition or buyout. However, Alicia Chandler, Oak Street Funding president, addressed these concerns. "Everyone needs to understand that despite the change in the interest rate and the volatility right now, lending is happening." There are still great opportunities for acquisitions, and succession plans should still go on.
---
---
Implications of the FED rate increases
The implications of the rising rates will have a varied impact on the insurance, CPA, and RIA industries. The Federal Reserve is not expected to begin lowering rates until the second quarter of 2024 as they strive to return inflation levels to 2%. Overall, inflation saw a sharp decline to 3% in June, but core inflation remained sticky at 4.8%, which is a key motivator for the FED.
Because of inflation levels this, insurers may see a decrease in the number of policyholders as households drop coverage in an effort to save money. Insurance agents will need to market their non-monetary value to retain clients who may seek a less expensive option due to rising costs.
CPAs will likely see a few clients forego services to save money while others will continue to seek advice on managing their P&Ls and navigating complicated taxes.
In the RIA industry, buyers and sellers are both getting more selective, and those holding off on imminent succession or retirement are working to improve their businesses to maximize value.
How do rates affect lending?
Although the rate increases have impacted deal count, 2023 transaction numbers still are very healthy from a historical perspective. Despite the turmoil, deals are still taking place, and Oak Street Funding remains a stable partner for businesses seeking capital to fund acquisitions or succession. As a non-SBA lender, Oak Street can customize deals to meet the unique needs and circumstances of clients.
"To combat the rising interest rates, we've seen more creative seller notes or earnout structures. We're adjusting our underwriting process to address these adjustments and help our clients adapt to the current environment," explains Alicia Chandler. For example, previously when rates were lower, a standard acquisition payout might look like the following.

Example of a standard acquisition payout
Today, we have seen more deals where the seller is willing to accept a longer-term seller note or earn out, or even accept less up front with a larger potential earnout on the back side as shown below.

Example of an acquisition payout with longer-term seller note
Instead of a three-year payout structure, the seller may be willing to accept a five-year payout. Additionally, the seller can take an earnout instead of a set payout. This means the seller payments are based on the performance of the business. Thus, if the business meets agreed upon performance metrics, the seller receives a payment. This helps ensure there are funds available to pay the seller.
How to prepare for the future
With creativity and perseverance, prudent business owners will continue to leverage debt to build equity. Business owners should not freeze just because interest rates are higher. In preparing for the future, business owners can:
---
Disclaimer: Please note, Oak Street Funding does not provide legal or tax advice. This blog is for informational purposes only. It is not a statement of fact or recommendation, does not constitute an offer for a loan, professional or legal or tax advice or legal opinion and should not be used as a substitute for obtaining valuation services or professional, legal or tax advice.