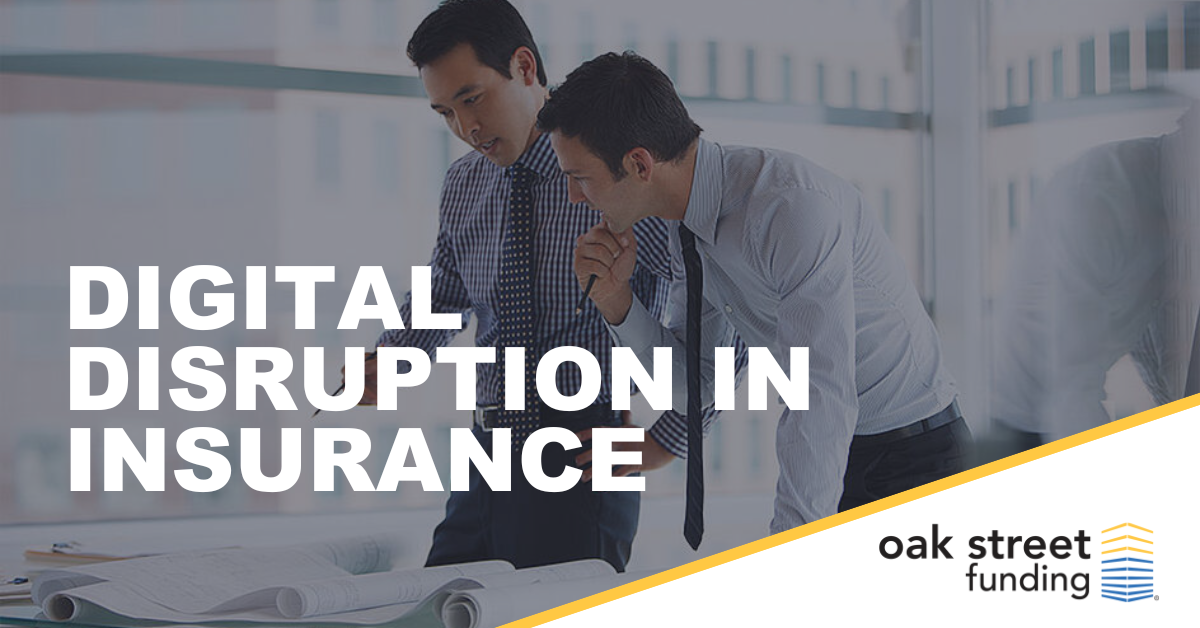 In a rapidly changing world, the basic concept of insurance has remained remarkably stable. Insurance agents are the link between customers and carriers, who create risk pools and price coverage to both indemnify and produce a healthy profit margin. It's a model that's worked well for everyone involved, but how much longer can we expect it to remain intact given the impact of digital disruption? That's not paranoia or doomsday thinking. It's reality.
So, what exactly is digital disruption? Digital disruption refers to the transformation of an industry, system, or culture due to a new digital technology. Think of how Amazon® has transformed shopping or how Uber® and Lyft® have changed the taxi industry. These digital disruptions brought rapid, permanent changes to these industries with an impact that no one could have anticipated. The business world has also been radically transformed, and it's only a matter of time before our industry undergoes similar disruption.
What is disrupting the insurance industry?

Insurtech, Artificial Intelligence (AI), Internet of Things (IoT), Automation
What is disrupting the industry?
New digital technologies are disrupting the industry almost every day. Most of those technologies fall into one of the following four categories:
Insurtech
Fueled by venture capitalism, insurtech collectively refers to the companies and products designed to reduce cost and increase efficiencies in insurance. The rise of insurtech will provide historically underserved customers with more affordable options.
AI
Artificial intelligence (AI) has made inroads into nearly every industry and insurance is no exception. AI will help underwriters spot fraud and can recognize cyber threats before a human is even aware.
IoT
The Internet of Things (IoT) allows more accuracy and provides access to an entirely new level of data for insurers. With the latest chip software, items such as fire alarms, security systems, door locks, and fitness trackers can be used to improve risk analysis.
Automation
Automation enables businesses to respond even quicker to consumers and they will come to expect that level of services from their insurance providers. With the increase of automated processes, insurers will have more time for consultative services.
---
---
These digital disruptions might be daunting, but that doesn't mean you should give up! The agencies that recognize the opportunities of digital disruption and adapt are those that will thrive in whatever new environment awaits us. Agency owners who resist disruption, pretend it won't affect them, or simply try to ignore it won't be around much longer. Now is the time to take a frank look at the future and see how your approach to business can adapt.
Preparation for transformation requires a reinvention, not just adding new technology. Agency owners will need to rethink how they approach coverage and processes. Adding new technology but hanging onto the old models of the industry will not be successful. The digital transformation will have many benefits for agency owners who are willing to change and take new approaches to insurance.
---
---
What to expect
The rise of Insurtech, AI, IoT, and automation will bring changes to business models, pricing, and coverage types.
New business models
Some of the most likely changes involve business models. As Amazon and its peers put more control in customers' hands, there's an increasing expectation that other industries will offer the same. If I can comparison-shop for laundry detergent in seconds on my smartphone, why should I have to wait a few hours for your CSR to call me with a quote for revised coverage? In fact, why can't I just get the answer myself? Customers will want the option to find the answers online, but others will still prefer personal service, so a hybrid approach will meet everyone's needs.
New pricing models
Another area of change will be new pricing models. The idea that a carrier offers customers only two or three payment options will seem increasingly restrictive, so we'll see customer-centric pricing approaches appear. That could include everything from custom coverage packages that customers could select, to more "name your price" options or even automatic bank deductions on a more frequent basis. There may be an infinite number of options, but flexibility will be at the heart of all of them.
New coverage types
Finally, other changes in our lives will lead to the creation of new kinds of coverage. The rise of ransomware may trigger a demand for cyber security policies. If self-driving cars become the norm, how will auto insurance change? If a self-driving car hits the neighbor's mailbox, is the owner at fault? The manufacturer? If one customer drives 50 miles a week and another drives 300 miles a week, will they be required to pay the same for auto coverage? Technology will allow greater customization in coverage that better meets customers' needs.
---
---
Embrace change, avoid panic
Again, the coming disruption is not gloom-and-doom spouted by pessimists. It's starting to happen, and the pace of change will accelerate. Panic is certainly one option, but if your goal is to maintain a profitable business and remain meaningful to your customers, now's the time to start thinking and planning. Personalization, consistency, and transparency will remain the key differentiators. In a competitive market, customers will still choose their provider based on the 'human elements' your agency can bring to the technology.
---
Disclaimer: Please note, Oak Street Funding does not provide legal or tax advice. This blog is for informational purposes only. It is not a statement of fact or recommendation, does not constitute an offer for a loan, professional or legal or tax advice or legal opinion and should not be used as a substitute for obtaining valuation services or professional, legal or tax advice.